buddhaworking wrote:

'varies greatly with the environment through which it's passing.

environment
= medium that sound and light waves travel through?
One of the biggest ruses perpetuated on humanity is the 'Space is a vacuum'?
We do know that space is filled with
bodies that radiate.
Thus it is elementary dr. watson...space is NOT or cannot possibly be a vacuum.
But Einsteins theory is built on this premise.
Einstein was also NOT aware that the universe is ASYMMETRICALLY bound.
He died about 2 years before this discovery that turned the Standard Model of Physics upside down late in 1956.
Reality as we know it is a ruse.
And the more wankers that believe in Jesus and Aliens....the better the illusion for the mythmakers.
But I could be wrong about the god who walked on water and the mortal man who supposedly walked on the moon.
Maybe Jesus will return in a flying saucer?
The evolution of a myth starting in caves?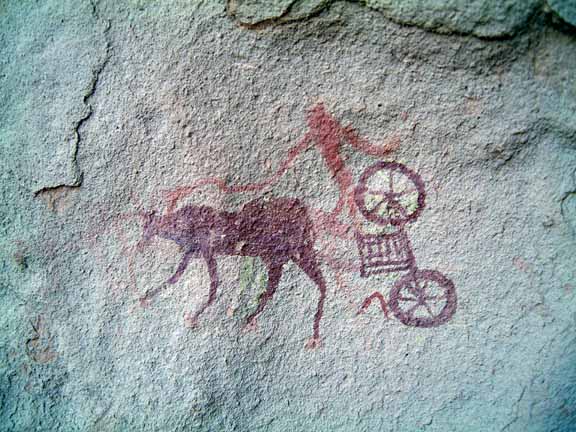 Please note the top left swastika has been altered.
Why?
http://www.northvegr.org/lore/swastika/057.php
So the myth obviously gets cultural updates?
Man made it to the MOON in a chariot called Apollo?
With four swastikas on the wheels of fortunes?
Nothing new under the SUN and the MOON.
Only new ways are devised to dupe the herd of sheeple and seegullibles into believing they are evolving.
Quote:
Sound waves and electromagnetic waves are different. Sound waves
need a medium to travel through, while the electromagnetic waves do
not. The properties of a sound wave depend on the properties of the
medium it travels through.
But COBE suggests we can obtain measurements for heat, light, and
SOUND
.
SOUNDs emanating from black holes suggest...
Scientist wankers want it both ways.
A vacuum for the mathematicians and an empty vessel that they can fill with their silly DARK theories.
namaste

_________________


KEY 528=Swastika=ancient Spherical Standing Wave Theory


"A theory is more impressive the greater is the simplicity of its premise, the more different are the kinds of things it relates and the more extended its range of applicability…"
-Einstein