suz wrote:
I've also been reading up on precession (stemming from another thread on here) and I am finding our current theory is possibly not correct, it's possible there is something else. I'm going to make it a priority to read more on the Freemasons (their original work) over the holidays when I have some extra time to devote to it.

Thanks Raph for being a constant pain about your beliefs….even after all these years I am still getting bits of valuable info because of you and others and it is always widening my views on these subjects and I am continually seeing things differently….that's a good thing, right?
why would it not be a good thing suz?
hey suz when selecting your Freemason books to do a bit of research, do what I do.
I look in the index, if it fails to mention the SWASTIKA, put it down.
My best Freemason books at least mention the swastika.
Crap written by Robert Lomas and Co. is just that, crappy sensationalism promoting MORE Templar mystery and more christian based jesus BS.
suz hold up your right hand or would it be your left if you were to mirror me?
.....and please repeat after ME, the
4E
oath.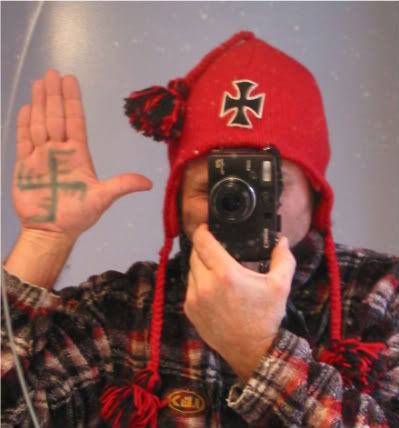 Acolyte wrote:
Raphael wrote:
UPDATE

Dec 15th 2010
the Freemason connection to Precession Science can be found in this post.
>>>
viewtopic.php?p=329656#p329656
the following was written back in 2007... ...Raphael
If you're going to alter history by editing posts,
WTF ??????????
more insinuations of wrongdoing of some kind?
Acolyte wrote:
you should probably not link back to the same post in which you are posting the link - makes you look a bit silly... le sigh... And now you don't even have an original post to which you can refer.

but hey silly man you fell for my mistake?
...because two wrongs can help make it right!!!
due to your anal attentiveness and banal observations I have made the necessary corrections to the post.
OK?
Not OK?
Of course you will let me know?
yes it is OBVIOUS that my failure to lay out the 'directions' for you,

in a language that you understand

seems to result in you getting frustrated and angry and whatever else...
Is that my problem echolite?
After all YOUR IGNORANCE about the swastika is NOT serving either of us very well in our conversations, is it echolite?
You dis the 12,000 year old swastika, NOT realizing in the same breath, you dis a profound TRUTH.
The swastika is perhaps the ultimate MEME, herein is another claim of mine, that you run and hide from?
Want to discuss it?
You echolite, and the mystery moderator/editor, on YOUR precession thread essentially chased the SWASTIKA, the MALTESE Cross, the GREEK Zodiacal Cross, Solomon's Knot, and ME, off of your precession thread.
And NOW here you are again demanding I dumb it down for you?
After tying my hands behind my back, you demand the magician in ME perform a miracle for you NOW?
Help the BLIND man see the OBVIOUS that is right in front of him....?
S-W-A-S-T-I-K-A
Have you folks finished discussing the MOON yet on YOUR precession thread?
I want to remind you that this is
MY PRECESSION
thread, so I aSSume you will not MiNd if I do mention another fact of life lost on you, i.e. that
the swastika in addition to the SUN was also a LUNAR symbol
.
just sayin', stating the facts.
And the SUN rotates in an opposite direction to the MOON.
And it makes TOO MUCH sense eh?
CCW and CW swastikas, CCW sun and CW moon?
Acolyte wrote:
Can you sort the confusion (in a trifle better fashion than you have done with your circular linking) between the Great White Brotherhood, the Essenes and Rosicrucians, the Mason and Templars, and the Illuminati?

go back and retrace your steps.
did you do the most important thing that I asked of you, in all of your linear thinking, trying to join your dots, your way?
In wanting to get straight to the point, are you missing out on a journey?
The journey I offer is more of a SIN-thesis, it is more of a zig zag than a circle.
did you download that pdf. file about The Beginning of Freemasonry?
did you then read it?
get back to me when you do.
I MEAN IT
Really
It is a great read.
So why don't you read it?
Frank Higgins may supply for you the answers I have failed to.
It is an important step for you to take.
It is not my turn.
I have been there, seen it, done it.
I followed in the footsteps of Frank Higgins.
You have not.
I was lucky enough to stumble across the writings of Frank Higgins.
You are lucky to have met Me and Me who directed you to the link.
Go ahead dis the swastika, the maltese cross, the ancients, newspaper man/Freemason Frank Higgins, and me.
Acolyte wrote:
In plain language please...
And you of course get to pick and decide what that
plain language
shall be?
nice to see you finally coming over to the other side, is that why you strayed from that *other* precession thread?
A BIG DIFFERENCE BETWEEN YOU AND ME IS I LIKE TO USE IMAGERY
I imagine (sorry Rob) that I use up more memory/bandwidth than most folks on this site, because I post so many images.
Now is that a function of your LEFT or RIGHT hemisphere, appreciation of an image?
Are images worth a hundred words, a thousand words, maybe ONE symbol could become the basis for a thesis about genesis?
IF I use a MANDALA to awaken or trick the MiND, am I targeting the LEFT hemisphere or the RIGHT hemisphere of the BRAIN?

Fact is, I am targeting the RIGHT hemisphere into performing a function used in various therapies, thus the main role of meditating on these mandalas is a game called OUTSMARTING THE LEFT BRAIN by calming the LEFT BRAIN using alpha waves.
Want to play along and meditate with me?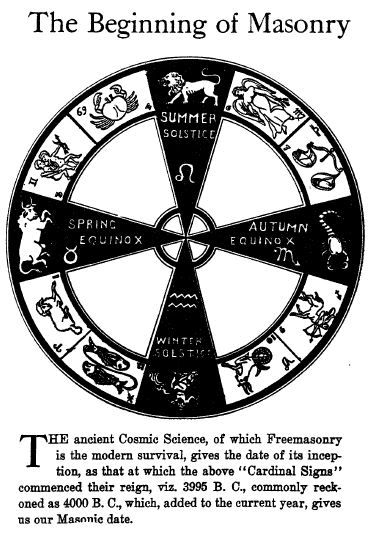 Freemason Precession of the Equinoxes

Mandala
Vernal Equinox is in Taurus circa. 4000 BCE.
The obvious BEGINNING of Freemasonry coincides with this 'event'.
The first MANDALA that I would wish for you to meditate on is that symbol we see used as the frontispiece in the Freemason pdf.
Then we shall see what kind of response we can illicit from your inner you.
I bet I can assist you or any other willing chimp in experiencing

ALPHA

waves by meditating on this symbol, or a reasonable facsimile thereof
?
But in your case echolite, mind if I call them r
ALPHA
el waves if I should happen to help bring you an inner peace?
Just like some qigong masters who actually IMPLANT the swirling swastika into your belly, i.e. as part of the Falun Gong initiation process, part of the rite and ritual, I want to suggest that the MALTESE CROSS
**
, representing a 'balance' is the symbol that I want to impart into your MiNd.
The MALTESE cross is a fine symbol to represent the flow that exists between the two hemispheres of the mind.
Where the involution is an expression of the evolution, or is it the other way around?
In a balanced MiNd does it matter?
**
maltese cross = two opposite rotating swastikas placed over each other = negating of energies = balance
Do you deny me my ancient science echolite?
WHY?
...please explain?
Why cannot I not use that symbol to meditate on, to gain or trigger a memory renewal in me?
Quote:
Years ago, a barefoot child in Rome sat on a high wall, watching a man below. 'Ay, signore,' he called, 'why are you hitting that rock?' Michelangelo looked up and called back to the boy, 'Because there's an angel inside and it wants to come out!'

THE RIGHT-BRAIN EXPERIENCE is designed to do for you and your creativity what that attitude did for Michelangelo and his angel. Your angel and mine may not be as exquisite as his; even so, there are tools we can use to chip away at the hardened approach toward the creative act. We can set the angel free. The choice is ours.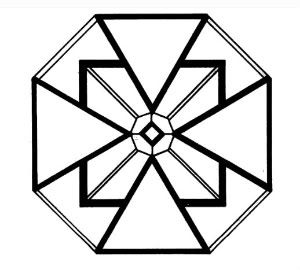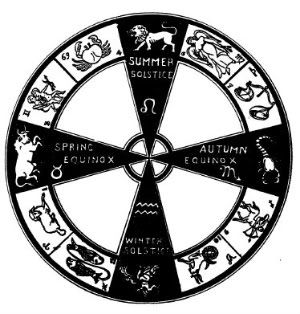 Biofeedback Mandala and Freemason Precession of the Equinoxes Mandala.
These are essentially the same images, except they differ by a 45 degree rotation, and the biofeedback Mandala on the left also harbors a square inside.
Both have a distinct Cross, separated by four triangles, wedges or pie shapes forming a Maltese Cross.
The symbol on the right we know to be a symbol for Precession of the Equinoxes (according to Frank Higgins), the other symbol on the left modern scientists suggest could help us

OUTSMART the LEFT BRAIN

.
Marilee Zdenek in her book

The Right Brain Experience

suggests we can use the above image (the biofeedback mandala), as a powerful AID/TOOL in

OUTSMARTING THE LEFT BRAIN.
And Marilee who presents the above image has an impressive list of credentials.
>>
http://www.rightbraininc.com/mz-pres.html
I find the associations rather profound.
Biofeedback has proved these MANDALAS beneficial to calming both hemispheres of the MiNd, and the Falun Gong practitioner uses the swastika as part of the Law Wheel ritual.
Wow
And as I have proposed, for how many years now? .... that the 12,000 year old swastika is the KEY of UNIVERSAL MOVEMENT, whether an electron or our Sun.
I contend the two swastikas are symbols for the two ways light rotates, CW and CCW, and when placed over each other, they negate each other, forming the Maltese/Templar Cross.
LIGHT and SOUND can be represented quite nicely using the SWASTIKA and the MALTESE CROSS....
as this link illustrates...
>>>
http://kachina2012.wordpress.com/2008/0 ... %E2%80%9D/
image re: LIGHT waves...DO YOU SEE THE SWIRLY SWASTIKA IN THE CENTER????
>>>>
http://upload.wikimedia.org/wikipedia/c ... _petit.gif
image re: SOUND waves...DO YOU SEE THE MALTESE CROSS IN THE CENTER *EXPLODING*????
>>>>
http://upload.wikimedia.org/wikipedia/c ... _petit.gif
What don't you get echo-lite?
namaste
XX
p.s.
more r
ALPHA
el brainwave insights
Quote:
In general, we are accustomed to using the beta brain rhythm.
When we diminish the brain rhythm to alpha, we put ourselves in the ideal condition
to learn new information, keep fact, data, perform elaborate tasks, learn languages, analyze complex situations. Meditation, relaxation exercises, and activities that enable the sense of calm, also enable this alpha state.
http://www.doctorhugo.org/brainwaves/brainwaves.html